MEET THE CREW
---
Wanting to know more about the crew aboard? You've come to the right place!
Brian and Mandi are the original Captains of s/v Shonto, always on the lookout for the next adventure above and below the waters. They unified their lust for life, bought a sailboat, and set sail for a journey on the seas. Together, they create and share these experiences through film and writing. As their adventures rack up nautical miles, extra crew members will find their way aboard to join in sailing to far off destinations.
We hope you find a connection here with us, and join us as we share with you our experiences on the seas.
---
CAPTAINS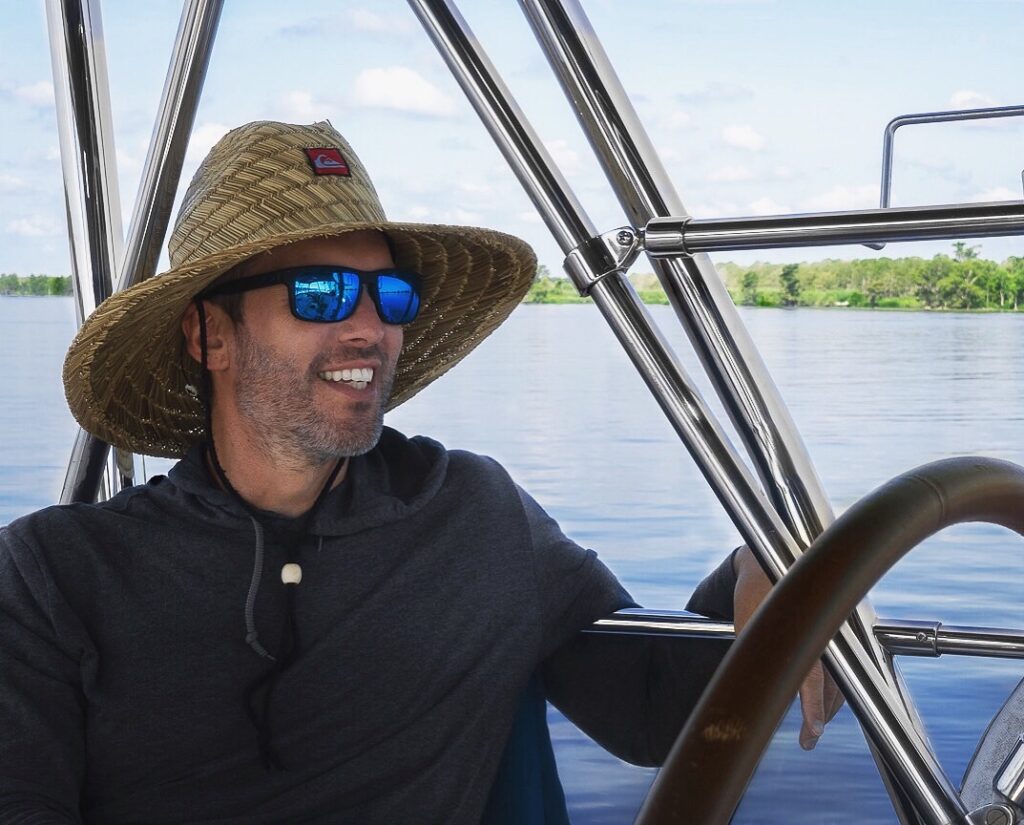 BRIAN
Brian grew up in the hills of Maryland. Once old enough to move away, he traded the cold and rainy state for Florida's warmth and sunshine. There, he studied and worked his way to become a Network Architect. To escape the corporate life, he competed in triathlons, picked up freediving, spearfished in exotic placed, and traveled abroad. Always having a love for storytelling, he found a passion in filming and sharing the inspiring stories of others, as well as his own travel adventures. He picked up sailing in 2010, when he began day-sailing rentals, and eventually became ASA certified. After reading the sailing stories of those like Slocum, Shackleton and Worsley, he began dreaming of his own adventures on the sea. He researched, and planned for years, until the time finally came to purchase a sailboat and make the dream a reality. Being very mechanically inclined, he planned the refits and installations to make the sailboat sea worthy. Together, him and Mandi put in the hard laborious work and created a promising life for themselves at sea. He's been catching their journey since the very beginning in film, and plans to continue sharing their sea adventures.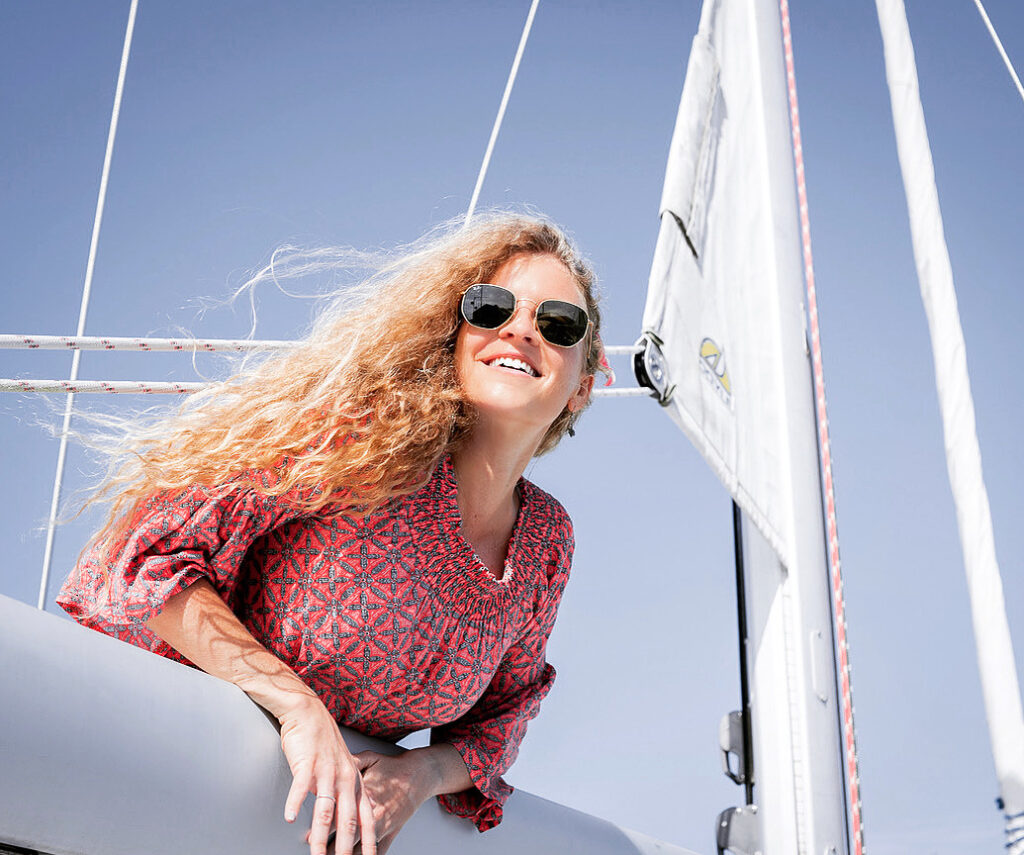 MANDI
Mandi spent her childhood years in the Blue Ridge Mountains of North Carolina, where she ran wild in the woods of her backyard after school, climbing trees and swinging from thick ivy. These adventures shaped her love, respect, and connection with nature. Her family moved back to her birth state of Florida, where she discovered her love for the sea and springs. She went on to graduate with a degree in Psychology and Anthropology from the University of North Florida. When not managing businesses, she spent her time traveling, hiking, camping, practicing archery, and freediving. She has a passion for the arts and dabbles in writing, music, painting, filming, and photography. Her life of sailing began when she met Brian, who was just as active and adventurous as she was. Knowing her Spanish, Scottish, and Viking ancestry, rich in sailing, she felt instantly connected and fell in love with sailing, and with Brian!, and can't imagine her life any other way. She's enjoying those sweet sailing days, and is always up for new adventures in new places.
---
CREW
Visit our crew opportunities page to find out more about how you can enter to be considered for crew onboard s/v Shonto. Come sailing with us!