March 1st, 2021 – – – BRAZILIAN FIRE SONGS
We spent the early part of the day lounging on the boat, along with your basic chores. It was a gorgeous day, with a little Bahamian chill in the air. Later that afternoon, we dinghied our way to Sand Dollar Beach to walk around. Before leaving our boat, we noticed there were quite a few other dinghies beached there already, and we were looking forward to maybe saying hello to one of our many new familiar neighbors. After buried our little anchor in the sand onshore, we made our way up the little sand bank. There was a family to our left, and the father was trying to catch our attention. "Were you at Pier 7 Marina?" we were shocked, "Yes…" we said. It turns out, they were a family who's boat was 3 down from ours. We would see them daily come up and down the docks, mother, father and their two teenage children. "My daughter recognized your hair", he points to me. Out of all the places in the world, out of all the little islands in the world, we officially meet our new neighbors here, on this beach, just us. The world has a funny way of spinning. They were among the friendliest people we had met on our trip this far, and they invited us for a little bonfire that night. We talked for over an hour, until our bellies began to rumble. We took off towards our boat for dinner, but told them we'd be back when we could see the fire from our hatches. Sure enough, an hour after the sun had set, we smelled the smoke and saw the flames from a distance. We made our drinks and hurried off to the little island where the fire was glowing. The family we met, along with another family, and one man were all sitting around the campfire. They were so excited to have us, and poured us shots of liquor from Brazil. For hours we sat on beat up picnic tables, drinking, talking of sailing. The one man played his guitar and sang Brazilian songs, which everyone else (besides us) joined in on. The father, from our previous neighboring family, found a 5 gallon bucket from beneath the hut, and began to drum on it drunkenly while he sang the tunes – it was such an amazingly happy time. Eventually, we grew very tired and said our goodbyes. The families were sad to see us go, and as we walked off to the dark shore the sounds of foreign songs and fire light grew dark behind us. It was one of the most magical 5 minute walks of my life.
March 2nd , 2021 – – – THE LAST OF THE BRAZILIAN
Early this morning, I woke up and peeped out of a top hatch. The Brazilians said they might be leaving this morning… or they might not. I scanned the horizon to where their boats had been the night before, but saw only water. Their journey back to South America continues, and I will miss their friendly, light hearted company. In the early afternoon we went in to visit Exuma's Market for groceries; we heard today was delivery day. There was SO much food in stock!! The most we'd seen since Solomon's in Grand Bahama. We took our fair share, and restocked the boat. There is two nasty fronts approaching us soon, and we wanted to have enough fresh foods to last us the week (boy have we missed those!).
March 3rd – 4th, 2021 – – – FRONTS BRING KITEBOARDERS
In a front, usually no one leaves their boat. I'm happy to say that during these times of high winds, when many don't feel so inclined to ride about in their dinghy, that there are a select few who take advantage of the winds to kiteboard. Now, sitting in Georgetown, with each front I sit on deck and watch as they surf by, sometimes even flying so high in the air that they are level with the radars on anchored mega yachts.
March 5th, 2021 – – – THE DINGHY DRIFT
The front has disappeared, and the dinghy drift was still on for tonight. We spent our day lounging about, and by early evening we took our dinghy to Chat N' Chill to scope out this drift. On the back of Gator's catamaran (Gator being the one hosting), was a long line with a buoy attached to the very end. Gator, along with his friends (including Mister Kamakazi) told us to tie up there and the others will follow. We were the first ones to tie up, and sure enough about 15 other dinghies tied up around our line. After about 15 minutes of introducing ourselves to new people we had never seen before, Gator walks to the back of his swimming platform, unties the line, and waves goodbye. So on we floated down the Elizabeth Harbour, a small floating island of multi-colored dinghies. There was a woman sailor, who was the very proud new owner of a pink sailboat she purchased in the DR, who had a male Maine Coon with a pink harness named Lucifer. There was Pete and Diane, whom we met previously in Warderick Wells Cay, who shared graciously with us their homemade Pineapple Rum Punch out of a used pudding cup. We also met a couple, Trent and Heather on Consort, who invited us out to the Fish Fry later in the evening. We continued to dinghy for a few hours, drinking away, laughing at the cat walking across everyone's boats. Once the sun began to set, and enough people had left to where we could untie our boat, we left for the Fish Fry to meet up with Trent and Heather.  It was a dark spot alongside the water, with little huts huddled all around. Each hut was a separate bar, club, or restaurant. We hopped around, getting a very strong rum punch at one of the clubs, and settled down at a restaurant where we all bought a fried red snapper dinner. After a much enjoyable night, we said our goodbyes and head for home. We forgot our navigation lights, however, and riding back with no way of seeing (and with no way of others seeing US) was quite challenging and unnerving. We found our way back safely, and swore to be better next time.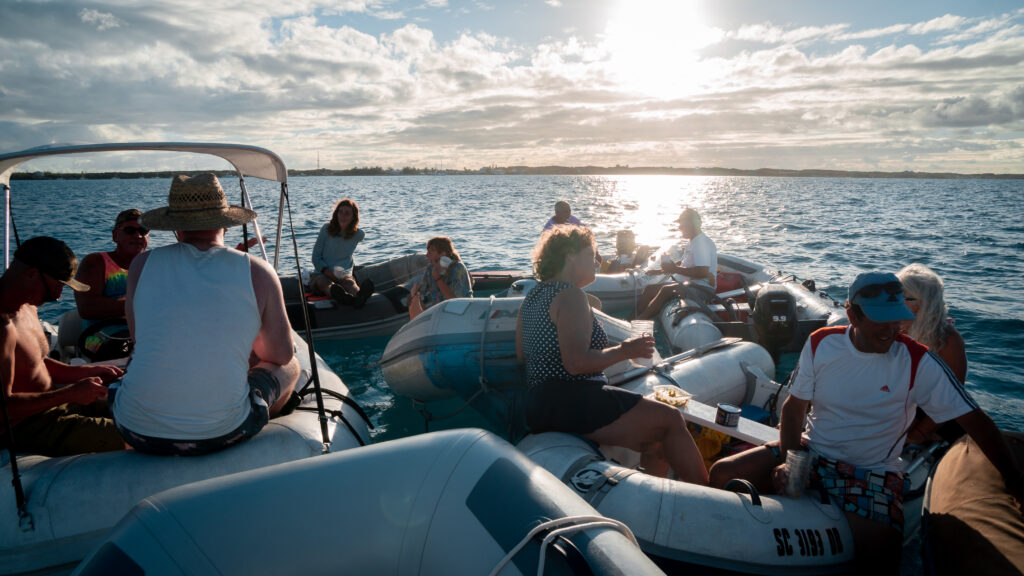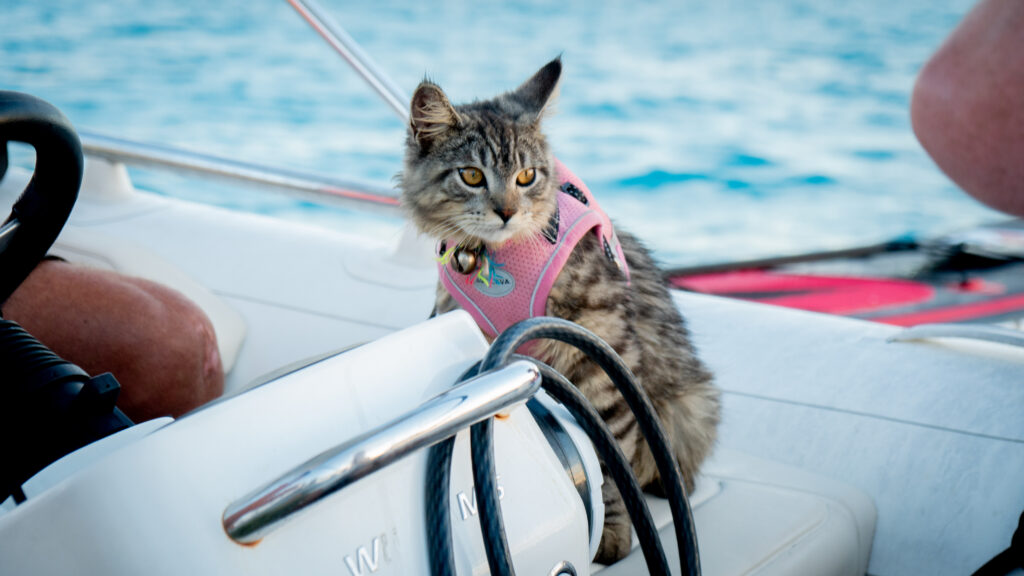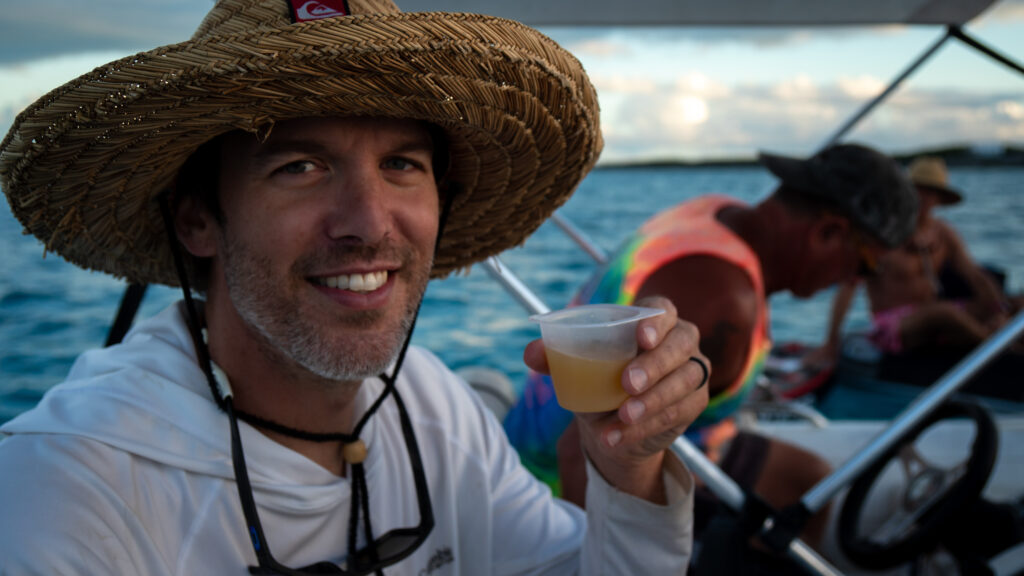 March 6th , 2021 – – – PREPPING FOR A 5-DAY FRONT
Another front is on the way, and this one is to be very nasty. Apparently, and all the weather models (including Chris Parker) support this, it will last up to five days! We scheduled for a visit from Jamal, a local man who's started a smart and in demand business since covid began, where anchored sailors can VHF Jamal on the mainland asking for water life assistance. Today, we had Jamal pick up our trash, fill up our gas and diesel, as well as our propane to for us. This is such a huge help, as we now don't have to tug along tons of weight in our arms, and get some other more easily doable chores done. We went to the Exuma Market for last minute food items. While on the dinghy dock, we met a nice couple named Sean and Jennifer and talked for quite a while about vans. We also saw Trent and Heather, who also had the great idea of packing in more food before the storm. After our food run, we ended up going in to the beach at our anchorage and hanging out with Trent and Heather for the afternoon. We drank, talked and laughed around the fire pit for hours. They went back to their boat and we found a new sweet trail.
March 7th, 2021 – – – DRAGGING IN THE ANCHORAGE
Since we had all our preparations done and we were ready for the front, we made our way to Chat N' Chill to have a few brewskies and chat with some friends. We found Aaron, Sam, Kristen and Greg. The kids had set up a jewelry and "local artifacts" shop, and I bought a $1 bracelet from them. We had some pig roast for lunch, and as always it was a nice get away from our constant galley cooking. There was a large group of people around the volleyball nets, and we got in line to play the next round. I was somewhat apprehensive to start, because I hadn't played volleyball in over 10 years. Happy to say we had so much fun! I wasn't as terrible as I thought I would be, but it really was just such a joy to play with everyone. The sisters from "The Far Side" were there, along with their parents and friends – we all had a blast. We played for about 2 hours, and only stopped because strong gusts were coming in.
Later that evening, after we got a late start to cooking dinner and cleaning, we were ready for bed around 1am. We checked our anchor alarm just before climbing in to bed and just as we picked up the iPad, our anchor began to drag… fast. Usually our anchor resets, but we weren't sure if it would this time. I will admit I was in a panic mode. It was blowing like crazy outside, it's pitch dark in Georgetown, the anchorage was becoming aggressively rolly – the last thing I wanted to deal with was having to stand on the bow to pull up and reset the anchor. With my composure finally in check, we both went to up on deck and squintedly scanned how far (or close) we were from other boats.  We certainly dragged at least 30 feet; and we were obviously closer to the two sailboats that were behind us. After serious considerations, we determined our anchor had indeed reset (thank goodness!). There was too little scope out for the winds, which is partly why we must have drug, and we let out more chain (bringing us closer to the boats). The man on the sailboat off our port stern must have heard our commotion, as he was up on deck, headlamp on, looking at our boat and heading to wards his windlass. He let out quite a lot of chain to get farther from us and went back below. Brian had the brilliant idea of turning the radar on and measuring just how far our swings would be compared to the other boats. Looks are deceiving, as we still had plenty of room to spare would one of the other sailboats come stern to stern with ours.
March 8th, 2021 – – – SORRY I ALMOST HIT YOUR BOAT
Needless to say, neither one of us slept very well during the night. Throughout the night, our VHF radio would occasionally blurt out a "You're dragging!" alarm, we'd make sure they weren't talking to us, then exhaustively fall back asleep. Today marks day one of the weeklong front, and I was surprised to see how many boats left early this morning. Our port side neighbor was letting out a lot of chain this morning, so we went on deck to investigate. The man was now in the water, diving his anchor, while a woman (who had dinghied to him) was letting out and pulling up chain, depending on his command. This continued on for about half an hour, until the boat was freed and the man climbed back on. The anchor was reset, and the woman was on her way back to her own vessel. Having seen us watching him from our deck, the man climbed in his own dinghy to check his anchor, before making his way to us. "Hi there, I just wanted to say I'm so sorry about last night. It seems I dragged and almost hit your boat." Both Brian and I were so taken aback, because we obviously had the same story to tell. The man continued on to say that, he did indeed drag last night when the initial winds slammed us all around. He tried pulling his anchor up to reset, but couldn't, so he went with letting out more scope until the morning. As he dove, he saw his chain had wrapped itself around a rock during the swing, and spent the morning diving to free it. The three of us had a good chuckle of our stories, but were all very much relieved everything worked out well. For the remainder of the day, we stayed inside, and our boat swayed side to side endlessly. It was… extremely unpleasant.
March 9th – 10th, 2021 – – – THE FRONT IS UPON US
Just as they said, the front is here to stay. Consistent 35+ knots of wind. Hardly anyone left their vessels, of course except for the kiteboarders, albeit fewer than usual. Brian seems to be loosing his mind and is miserable than ever, he hasn't left the same spot for days. I can't blame him, it's hard to do much when your boat is rocking and the weather is shit.
March 11th, 2021 – – – A DAY ALONE
Brian and I got in our first big argument while onboard together; the kind where you just want to leave each other's presence. The front was still here, but dying down, and I took it upon myself to get the hell off this boat while Brian was on it. I left on the dinghy, by myself, which I think stunned Brian considering his belief in my ineptitude of operating it. I anchored it safely on San Dollar Beach and spent a pleasant day wondering the island and taking photographs. I walked almost each trail, and spent much time wondering the rocks and beachcombing the sands on the islands Atlantic side. Later in the day I ran in to Trent and Heather from Consort, and we talked for a bit. Eventually we were all off back to our boats, and them realizing Brian was not on the island with me offered to push my dinghy far enough off the beach for me to start the engine (although I had a perfect plan of execution for this already). I came back to the boat to find Brian still sitting on deck, the same place I left him, except this time there was a pair of binoculars beside him. Seems he was checking up on my whereabouts, to make sure I was safe, he says.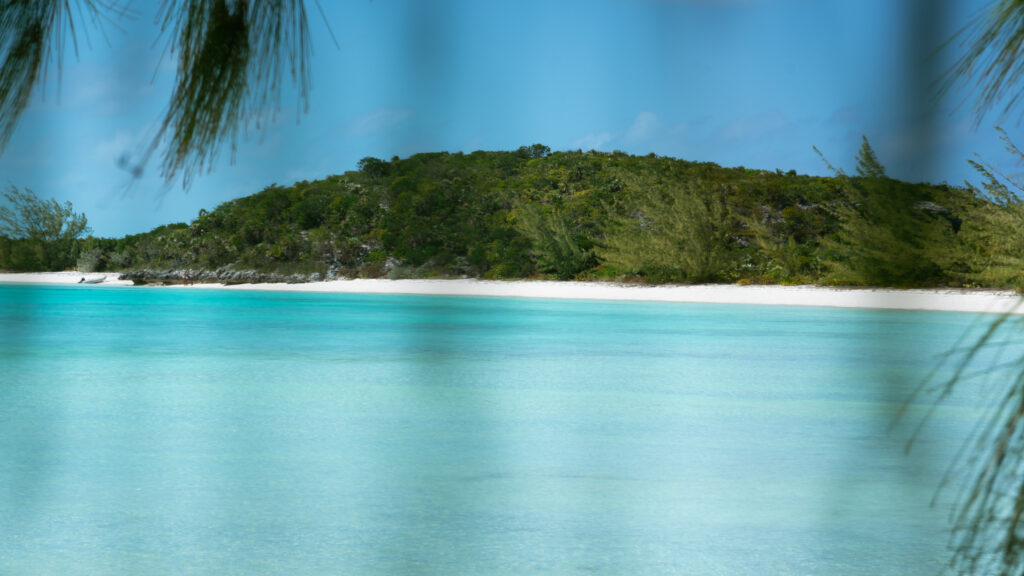 March 12th, 2021 – – – MAKING UP
Brian and I agreed to disagree to make up our differences, and spent a somewhat tense, quiet day on Stocking Island. Brian sat under a tree while I walked about and swam in the shallow water pools. Our friends Steve and Helena on Amalia of London are moving from their Monument Beach Anchorage to our Sand Dollar Beach Anchorage; we are excited to have them a tad closer. We learned, from overhearing on the VHF, that a mailboat ran aground in the channel because a sailboat was in its way in the anchorage and refused to move, and is yet to become freed.
March 13th, 2021 – – – PIZZA AND A COMMUNITY BONFIRE
Steve and Helena arrived to the anchorage today, which Brian and I were very excited about. The two of us went in to town to get some food and Steve and Helena met up with us for pizza at Driftwood Café and we had such a lovely lunch that lasted for hours! They invited us to a bonfire happening later this evening that their previous anchorage was hosting off of Monument Beach. After lunch, Brian and I went to the market and got some produce. Later that evening we dinghied over to Monument Beach in the dark, and came upon a massively large bonfire – and what a gorgeous beach! The bonfire was great, there were loads of people, and we had a nice conversation with Kristen and Greg. As we were departing and saying our goodbyes, Steve and Helena invited us over for coffee in the morning, which I found to be such a foreign but lovely idea!
March 14th, 2021 – – – MORNING COFFEE TURNS ALL DAY COFFEE
We got ready for the day early, and made our way to Amalia of London by 9:30am. Their Hallberg Rassy felt stunning solid. Both Brian and I couldn't help but gush over the craftmanship. Helena made delicious coffee and Turkish espresso, with little cookie biscuits, and talked effortlessly for hours and hours, until we all suddenly realized it was past 2pm.  They insisted we stay, and we all went below deck to escape a little bit of sun while Helena made us a delicious corn salad lunch. Once ready, we all set the table up on deck under their perfectly shading bimini and continued our conversations until early evening. It was quite honestly one of the top most relaxing and enjoyable days spent with others that I think I may have ever had. I enjoy their company immensely. We talked of "Chicken Island", being a nickname to sailors who never pass Georgetown, and we all made the plan to sail farther south. Brian and I would sail to Long Island tomorrow, and they will meet us there. From there, we'd see about sailing as far as the Ragged Islands.
March 15th, 2021 – – – A JOURNEY TO LONG ISAND ON THE IDES OF MARCH
Early this morning we left for Long Island. Staying in Georgetown for as long as we had to had me crawling out of my skin. In my opinion, the sailor side of Georgetown felt like a place people sat at to stay put and drink. I needed more movement, more than just sitting next to each other and drinking. Though, we did make our best friendships here. The sail to Long Island was beautiful, but frustrating. The wind was on our nose and we couldn't sail it, even though we tried 4 different times. The last attempt resulted in Brian standing on top of the boom to get the main unstuck from the furler as the sails line had slipped from the teeth. We arrived to Thompson Bay just before 4pm. This island was unlike any island we have arrived to, it felt like a true tropical island. Our anchorage was a cozy bay that wrapped around us with large hilly arms. We poured ourselves glasses of white wine and propped our chairs on the bow as we celebrated our life and the Ides of March.
3,075 NAUTICAL MILES SAILED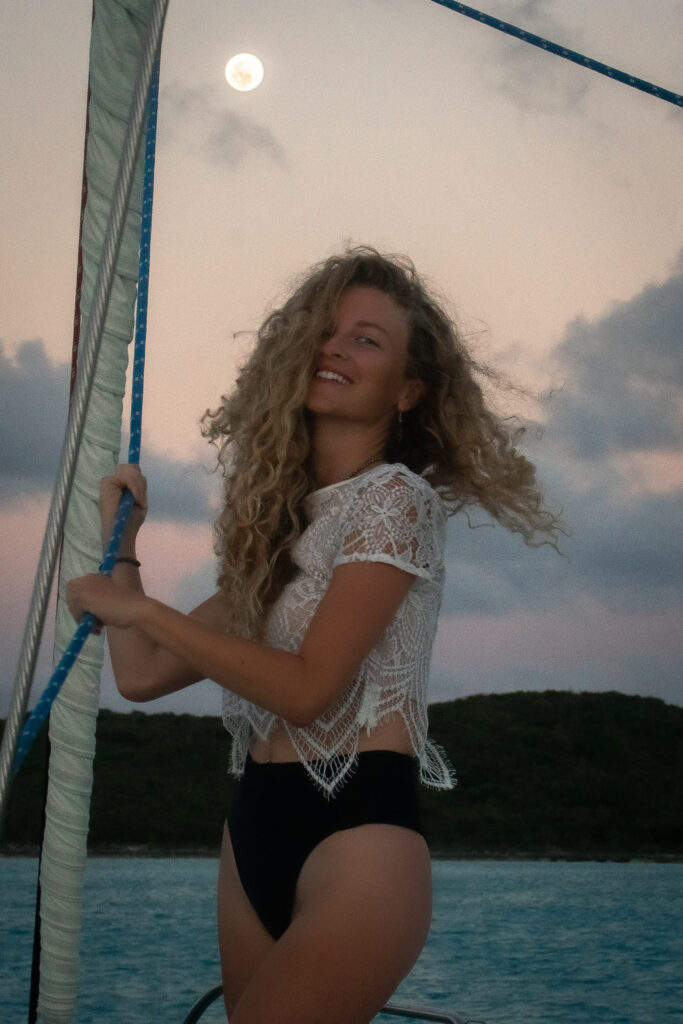 March 16th, 2021 – – – THE BEST ISLAND YET
Ever since we arrived last night, I've been looking forward to stepping foot on this island. First thing in the morning, we prepared ourselves and the dinghy and tied up to the dock, who's owner graciously lets boaters use. Immediately, and I mean immediately, there was a sense of calmness. The air of that island was like nothing else – wildly comforting. I knew just from that feeling alone, I was going to like it here. The little off-road was lined with blooming bright and colorful bougainvillea. We walked to where we knew the car rental should be, but no one was there. We called, no answer; we contacted on VHF, no answer – except we were given another phone number by a fellow boater. We spoke to the owners brother, who said he could meet us in an hour. We walked around the quiet, dusty road and found a little restaurant, Sou' Side, where we sat on the porch while we waited for them to open. Soon after, a woman in an SUV hauling groceries arrived, and she let us know she'd be opening shortly. I replied with no rush, but what time do you usually open? She shrugged and said warmly, "Whenever it feels right." Can't argue with that intuition! The woman, Vanessa, whipped us up a delicious burger and fries. She was a sweet woman, and talking with her felt invitingly slow and comfortable. She told us of some places on the island she's heard tourists like to see, as she has not seen many of them herself. Apparently, people on the island, even with its one road stretching to both ends, never travel its entirety in their whole lives living here. After our meal, we walked back to the rental car business. The lot had a gorgeous view of the bay, I couldn't believe it. We rented a little white Suzuki Ignis. The funny thing was, looking at it from a distance, it seemed like a nice comfy rugged vehicle. Up close, I, at my 5'1" stature, was eye level with the top of the car. Looking over the roof, I almost see Brian's entire torso. More or less, it was our clown car for the week. The steering wheel was on our normal left side, but the street lanes were not. We had a blast driving up and down the island. I hadn't seen this much vegetation on any Bahamian island up until now, and I was in love. The road, Queen's Highway, stretched forever it seemed like. There were tiny signs of different "towns" of the island: Deadman's Cay, Salt Pond, Cartwright, McKenzie, Petty's, Clarence Town, Mortimers, Gordons… to name a few. Our first mission was to find the "buried treasure" our friends Phil and Jordon left behind years ago on their last boat delivery here. Somewhere on a beach, behind a mound of rocks, there was a bottle of whiskey. We were given the coordinates and photo, but the rocks looked to have been moved around since then, and after over an hour of searching we gave up. We drove around a little longer, and took a look at Dean's Blue Hole, which we would save for tomorrow.
Heading back north, we passed a home-made sign saying "Cold Beers" with a large arrow pointing to a little blue building across the street, Letta's. Brian made a hard turn and quickly veered in to a parking spot. There were a few people sitting at the bar, and we joined them. We had our typical round of Kaliks, and began chatting with the others. All were locals, all but one born there. Georgie, a man from the United States, had moved to the island 30 years ago and built his own house over the course of a decade, as it is difficult to get materials consistently, he tells us. We bonded over tales and interests in IPA's. We followed him in our car to his house, after he invited us over. His large sweet dog, Bear I believe?, loved attacking shovels; and indeed had created her own shovel graveyard in a corner of his lot. His house stood on the side of a hill, deep in the thick palms and brush. The house stood more inland, not right on the beach, and high up enough on the hill to have a gorgeous view of the bay. It was quiet, dreamy, and there was just enough breeze to make it perfectly comfortable. The sounds of the palms leaves rubbing together, the sight of the setting sun, and the soft ocean waves made me want to never leave. We stayed for hours, drinking and talking and laughing. Eventually, we made our way back to our dinghy, but had a hell of a time finding our boat in the bay as we forgot to turn our mooring light on. We didn't think we'd be out all night!
March 17th, 2021 – – – DEAN'S BLUE HOLE
We stopped again at Sou Side for lunch, and told her of yesterday's adventures. She had heard of Georgie, alright, everyone knows everyone on this island she said with a playful eyeroll. After lunch, we headed to Dean's Blue Hole. There were only a few other people there, mostly sitting on the beach or wadding in the water with their small children. We put on our freedive gear and swam out towards the platform situated in the middle of bay. The beach quickly fades away beneath you, opening to hole 663 feet deep. From above, you can see the beach's shifting sands flowing like a waterfall off the underwater cliff. The platform is secured in the middle by two lines stretching out across the water, tying in to the nearby rocks. We dove for about half an hour, until we got too cold. After drying off, we stood to enjoy the scenery before jetting off.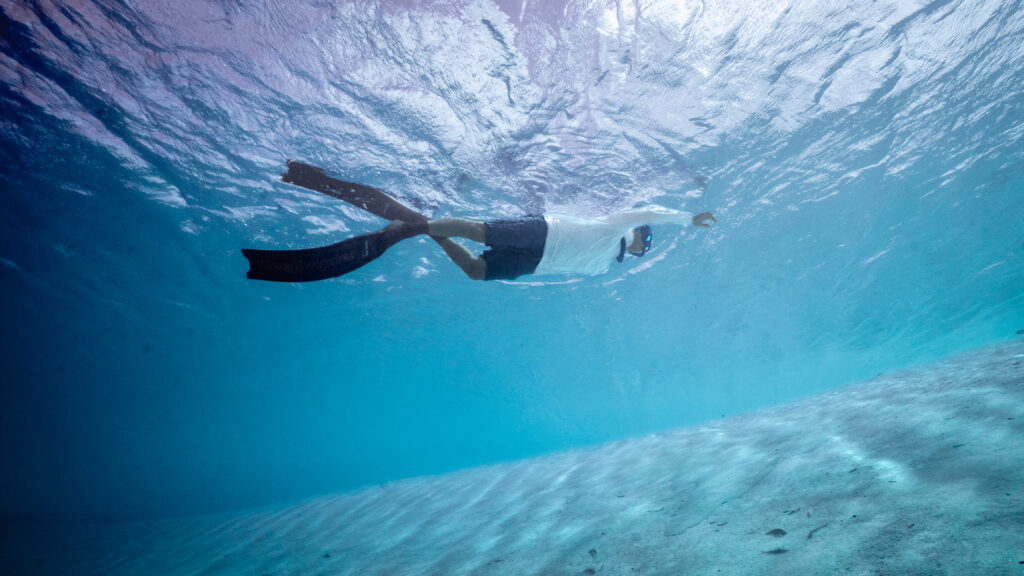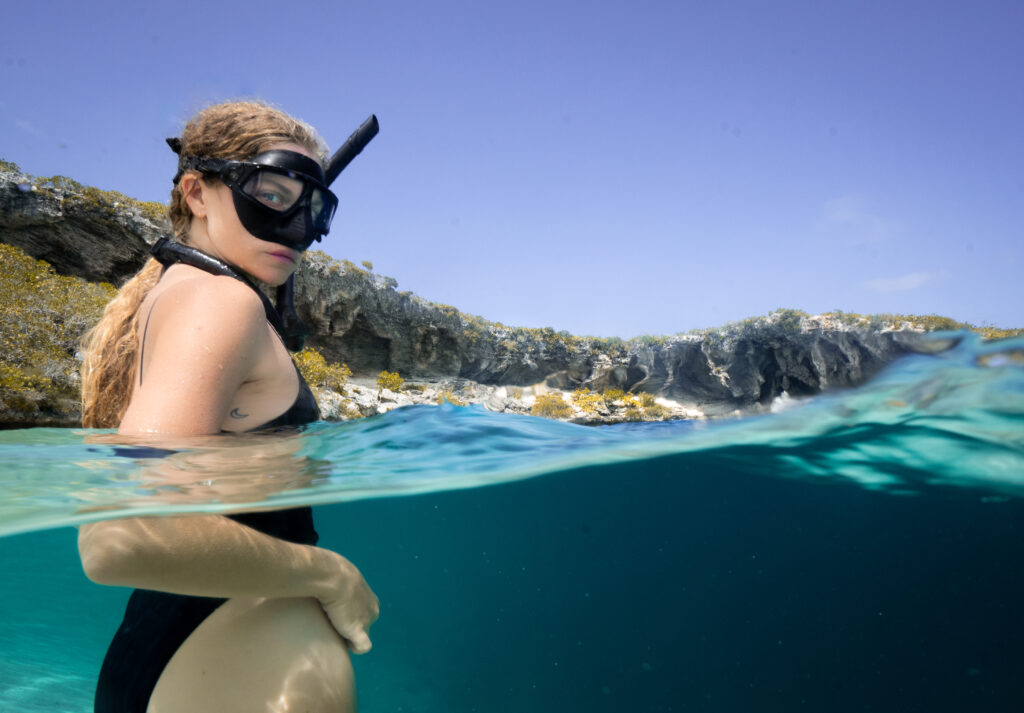 March 18th, 2021 – – – ISLAND TRAVEL
Today we took it easy, and went inland in the afternoon. We wanted to drive around the whole island, explore what was out there. To the north there are pretty beaches along the road. The hills get taller on this end. We went as far north as we could before we ran in to some road work near Stella Maris Marina. It seemed like they were either repaving, or leveling out the dirt road. Dust was flying everywhere. We decided to not venture through the clouds of dirt, and turned around to continue south. We'd visit the north of the island another day. We went back to our new favorite watering hole, Sou Side, just to chat with Vanessa. Each time we see her she's more and more impressed with what we see.
March 19th, 2021 – – – HAMILTON'S CAVE AND NEW FRIENDS
After a late breakfast, we made it inland. Today, we were on a mission to swim in the shrimp hole and tour Hamilton's Cave. We pulled up in front of the Old Spanish Church. Vanessa had told us of this place; you walk around behind the church and there is a dirt path amidst the trees and palms that take you right to the shrimp hole. About a quarter mile in, we come upon a sign "Shrimp Hole", pointing down towards the ground. We walk down the rocky incline to find the hole. It was dreamy, like a fairytale! A large cavern rose above a pool of emerald green, which continued deep in to the cavern, until all you could see was black with beams of light poking through along the way. On our walk down, however, Brian ripped the thong of his sandals right out from the sole. He was so annoyed and upset that he just wanted to leave to find another pair of shoes, so we left the shrimp hole behind. We drove south, as I remembered seeing a shoe store yesterday on our island tour drive. He picked out a pair of new shoes, more solid this time. We continued south to pursue Hamilton's cave.
We drove up on the house with the sign outside. A man was sitting at a picnic table outside his home, Leonard Cartwright. He asked to give him about 15 minutes to get ready and pull his car around, and he would be ready to give us a tour. In our car, we followed up off the main Queen's Highway, up and down dirt roads. We came upon a spot on the top of a hill. We all stepped out of our respect cars, and walked down to the caves opening. He gave us flashlights to use, and began telling us the story behind his family and the cave. It's been in his family since 1870. Inside, near the entrance, the founders of the cave all carved in their names. Leonard is working on creating little pockets of gardens where the light peeks through. He is also doing self-excavation in hopes to find Lucayan artifacts, and so far as found mounds of Hutia bones, a large food staple for the Lucayans. At one point in time, surveyors came to the cave and confirmed its depths to be over 3,000 feet. As the family stories go, whenever there have been threatening hurricanes, many people come to the cave to take cover, and still do to this day. He spoke of Hurricane Lily and Juaquin, that decimated the island, and all who were near took cover here. Leonard showed us bats, including our new favorite Brown Needles – bats the size of a thumb. We saw three of the five known species of bats to live in the cave. He collects the guano of the bats to use as fertilizer in his gardens, in the cave and back home. It was beautiful cavernous, with wet stalagmites and stalactites. Leonard tells us there is a freshwater pool inside the cave as well. Also, on Easter Day, the men of the island all enter the ocean to feel its temperature. If its warm, that means there will be many hurricanes. If it is cold, that means there will be few hurricanes, and not very strong. We all agreed the water (and air) were cold for this time of year, which we all were happy for.
We said goodbye to Leonard, and thanked him for the fabulous tour, before we headed south. We wanted to see how far south we could possibly drive. Turns out, it takes you to a brand new bar owned by Ernest Watson, aka Pit Bull. The beach it sat on was a site of luxury! Big, beautifully standing palm trees and clean white, fluffy sand. We walked inside and ordered a drink. It was Gordon's (the name of the bar) grand opening, and we were among the first customers. His kitchen was not complete yet, so drinks only it was. There were others sitting around the bar. Alex and Rebecca sat across from us, and some kiteboarding business men closer to us. We all talked for quite a while, and had a wonderful time. There was one man who travels to the island by himself a few months out of the year. He loves it so much he never wants to leave, but has a family back in the states. We all drank… a lot. I ended up swimming in the ocean. Brian came out some time later and told me the people in the bar spotted a lemon shark swimming nearby. We met up with Alex and Rebecca on onshore, sitting together in beach chairs. We spoke of many things, and planned a meet up tomorrow to teach them to freedive.
After Gordon's, we headed north to finally check out Tiny's Hurricane Hole, which is only opened on the weekends, and what we've heard so much about. We met the owners, Jason and Michelle, who are such a cool and relaxed couple. They had the best rum punch mix I may have ever had. There food was also amazing! Brian deemed Long Island his place to party, and vowed to partake in the alcohol each day. Long after the sun went down, we made our way back to the boat on our dinghy, when all of the sudden, high above the bay, came slowly falling a GIANT BALL OF FIRE!!! We both loudly exclaimed our own "WHAT IS THAT!?!" The length of time it fell just seemed to last forever. It was so huge you could quite literally, I swear, see the flames moving about on it. It lit up the entire bay and my mind thinking it was a missile, was waiting to hear and feel the boom, but it never came. The two of us couldn't believe it. We hurried to secure our dinghy so we could sit on deck and watch for more, but we never saw another. Brian stayed up on deck for half the night, grumpily, and I'm wasn't entirely sure what about.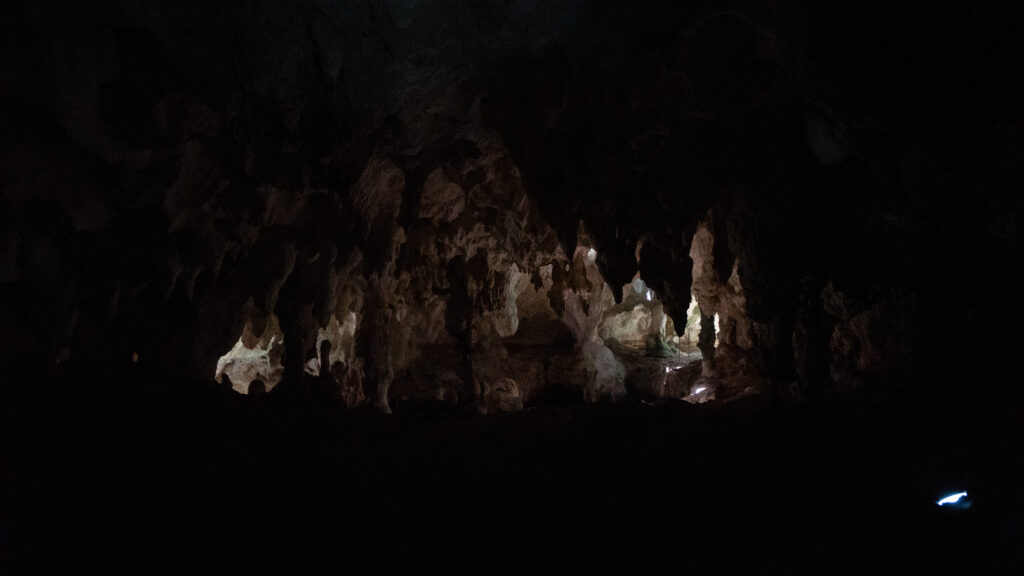 March 20th, 2021 – – – FINISHING THE ARTICLE
I read an email late last night from the editor of Cruising World Magazine. I had sent them an article pitch a few weeks ago, but had not heard back. Now they wanted to see more of my article and I was thrilled! BUT, having not heard back, and thinking they surely weren't interested, I slacked on completing the article by the due date I said I could. I spent all day today writing it. Which means we couldn't teach Alex and Rebecca how to dive. Brian became annoyed with me and my want to finish the article because he wanted to dive Dean's Blue Hole again, but eventually came around and let me have the day on the boat to meet my goal. Instead, we asked if they wanted to meet up with us for drinks at Tiny's later, which they said yes. I completed my article and sent it in. We went in to Tiny's right after to celebrate, and Alex and Rebecca joined us later on. We had a wonderful time hanging out and talking. Later, the owners of Tiny's asked Alex and Rebecca, since they had arrived by car, if they could take a man home on their way back to their hotel. In my opinion, I found that somewhat strange, and didn't have a great feeling about it. The situation was fuzzy – either the man was too drunk to drive, or his car wasn't starting and was too drunk to walk home? Either way, they said yes, and I felt terrible for them as I just didn't have a great feeling about it. Later on we found out that he coerced them to drop him off at another bar, which they came in with him, and had a continuously strange experience.
March 21st, 2021 – – – AMALIA ARRIVES
Steve and Helena on Amalia arrived to the anchorage this afternoon. I am very excited to have them near again! We invited them to Tiny's to join us for a sundowner. There were so many people were there, I hadn't seen it so packed. By this point, we knew so many people on the island, and they all seemed to be there, even Georgie. Conversations were taking you in multiple directions on the porch. It became a little overwhelming, especially with trying to catch up with friends. We stayed until well past the sunset, and ate many pizza's together.
March 22nd, 2021 – – – ADVENTURES WITH FRIENDS
Ready early, Brian, Steve, Helana, and myself were ready for a day of adventure. It kept raining though, and eventually we said the hell with it, and adventured in the rain. We met up at the dinghy dock where we ran in to many people filleting fish from a recent trip out. There, we were introduced to the owner of the dock as well as the car rental, and asked if we could keep it for a few more days and gave him some extra cash. We continued along, and took Steve and Helena to the shrimp hole. It was even more amazing in the water than out! The water really truly was a clear and glistening emerald. It rained above us, creating so many dancing colors of light on the rocky floor. Little bright red shrimp filled up around us, and we all swam together in fearless harmony. At one point, Steve saw goats from above. We all quickly huddled around the entrance and saw three goats peering down at us through the rain, one of which was a baby. We swam and dove for a while longer before changing out of our swimsuits in the rain and heading back to the car. We found the Infinity Pool Beach that we heard of from Alex and Rebecca, as well as Vanessa at Sou' Side. We walked along the beach and found lots of neat shells (and jagged glass). We skipped rocks and laughed at simple things like pushing our feet deep in to the sand. Later we had lunch at Max's and enjoyed the menagerie of animals there, mostly the kitten and chicken varieties. We talked of our upcoming sailing plans, and decided tomorrow we depart for the Ragged Islands. I am STOKED!
March 23rd, 2021 – – – SAIL TO RAGGED ISLAND
We and Amalia woke up early and departed from Long Island, on a journey to Ragged Island. Our first stop would be Water Cay along the Jumentos Cays (a string of Islands closely neighboring Ragged Island). We used the Comer Channel, which was quite a butt pucker. Only experienced sailors fair well here, as it is imperative you study the maps well. The water looks the same, and the channel is increasingly narrow and shallow. Amalia has a deeper draft than us, and we went directly in front to keep them updated on the depths. Everything turned out well, and the color of the water was a mesmerizing turquoise that I surprisingly had not seen yet in the Bahamas. It looked absolutely fake, like someone was putting a filter over my eyes. As we were beginning our trek through Comer Channel, we received a nice call from Consort over the VHF, who saw us on their VHF. We said hello, and I told them of all the fun things to do on Long Island as they were heading there themselves. We made it to Water Cay by evening time and had a sundowner on Amalia.
3,120 NAUTICAL MILES SAILED
March 24th, 2021 – – – ADVENTURES OF THE HARDCORE FOUR
Brian and I got in a tiff this morning, over something completely unnecessary, and he left without warning in the dinghy and headed out to sea. I was so angry. This time it was my turn, it seems, to watch him through the binoculars. He was sticking his head in to the water over the side of the dinghy. He picked up a pole spear from the dinghy, and I got butterflies in my stomach knowing his plan was to spearfish alone. Just then, his boat floated behind a tiny rock island, and I lost site of him. About half an hour later he arrived to the boat. I was furious. I didn't want my anger with his behavior to spoil the day, and we continued on, just not talking much with each other. We picked up Steve and Helena for some fun on the water. Steve termed ourselves "the hardcore four" for making it past Chicken Island. Brian took us to the spot which he found earlier to try and spearfish. Brian jumped him to hunt, and Steve quickly after to swim about. I stayed in the dinghy with Helena, who wasn't sure if she was comfortable swimming in the strong current. Eventually, she wanted to give it a try and we both were just about to jump over the edge of the dinghy when Brian pops up yelling "get out of the water!!" holding a speared large grouper above his head. The fisherman in Long Island warned us of the aggressive sharks in these waters. These islands, being so remote, are where fisherman go to catch their fish. Once their day is done, they anchor to sort through their catches, and throw many fish overboard to the sharks waiting near their boats. They say if you're spearfishing, and you have a catch, to get out of the water immediately as they will find you, and they are very nippy. We moved to another spot to swim and hunt together as a group. We were on the search for lobster, but it didn't seem like there would be any until I fund a huge one under a rock. Since I spotted it, I went to spear it. It was my first time ever trying to spear a lobster. I missed the first time, and went for a second try but Brian took hold of the pole spear and shot it. Who's to say I would have speared it better the second time, but I couldn't help but being disappointed, as I was excited for my first shot. We went to another spot and dove the most beautiful coral gardens. We eventually were exhausted from the day, and made our way back to the boats. I taught Steve how to prepare his conch catch straight from the shell off the back of Amalia, and Helena went to cook it in citric juices below. Later, each on our separate boats, Steve tells us of a giant shark beneath our boats. Brian and I, holding on to the back of our latter, watched as a bull shark was swimming about. It was amazing to see how large and graceful it moved.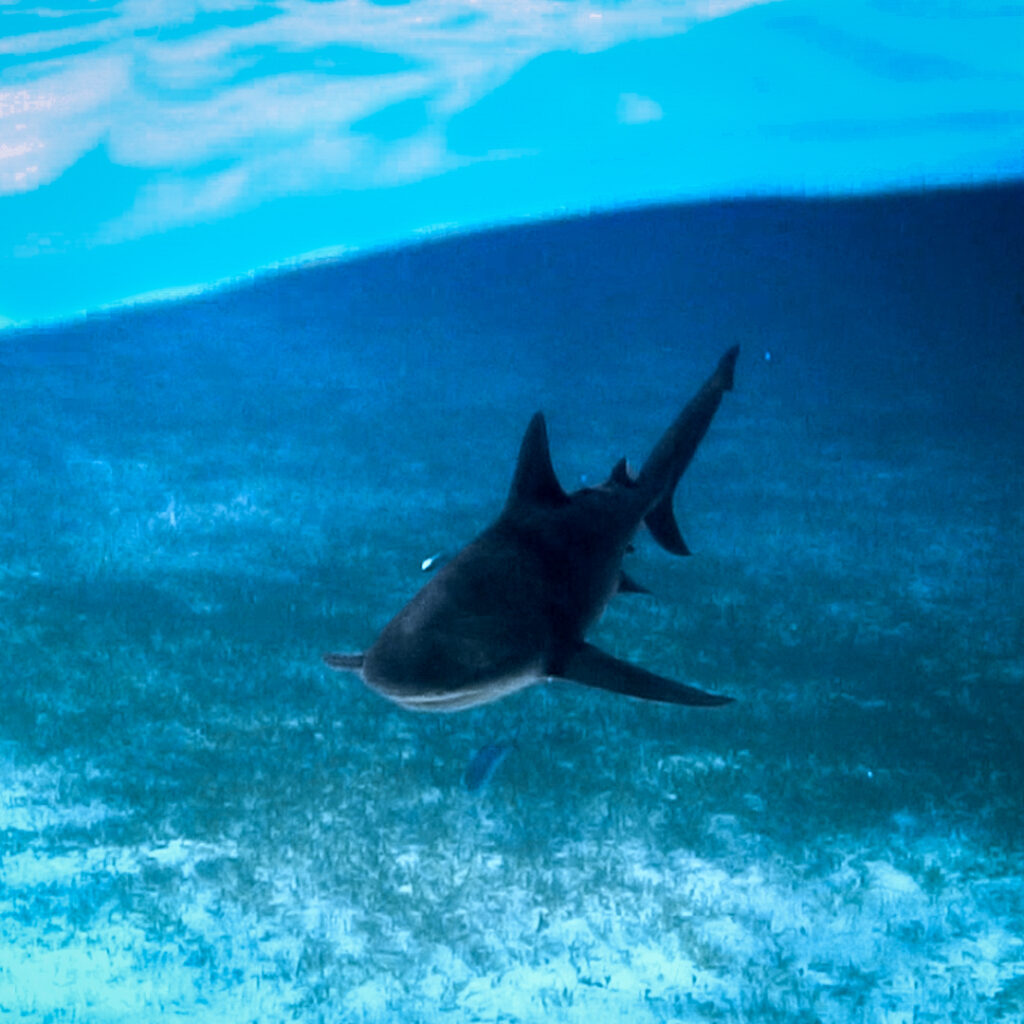 March 25th, 2021 – – – ABRUPT ENDING OF RAGGED ISLAND
This morning Brian downloaded the most recent weather and was not happy with what he saw. It seemed as though another strong front was headed our way, but no one, even Chris Parker, was quite sure how strong it would be. Brian, not wanting to take the chances of something happening in such a remote location, and knowing that there was not much protection amongst these cays, decided to sail back to Long Island. I of course understood his decision, but couldn't help but to be sad to leave Amalia (who decided to stay) and miss out on rest of the Cays. We said our goodbyes, as we knew we may not see them again. Amalia found out their friends they met in the past were sailing north, and they also planned to meet them in Ragged Island. I was sad to say goodbye, I am really going to miss them. Their presence was a breath of fresh air. We sailed back to Long Island. The wind was wicked, and the waves large. We had the perfect angle through it all, and it made the sail back very sporty, but enjoyable.
3,165 NAUTICAL MILES SAILED
March 26th – 28th, 2021 – – – LAZY FRONT DAYS
Stayed on the boat during the front, which brought lots of rain. It was hard to decipher just how much wind the front had brought with it, as we had great protection in Thompson Bay.
March 29th, 2021 – – – FINAL SWIM WITH THE SHRIMP
Knowing we had only a few days left on this island, we spent more time swimming with the shrimp, and taking photos with the little fellas. Later on, we had lunch at Sou' Side, in which would be the last time. Vanessa was lovely as ever. She loved hearing of the adventures we were having on the island, and couldn't believe how much we had done. She told of us of one last place, Adderley's Plantation. We drove north, using her directions, and came upon a very long, very overgrown road. It must have been 2 miles an hour we took down that strip of dirt, with all the twigs snapping back at us from under our seats. We arrived at the sign of the Plantation at the end of the road, right on the beach. The sun was setting soon, and we took our shoes off to hurry through the watery sand, following the signs with arrows. It came time to take another path up the hill just off the beach that winded through natural Bahamian gardens, until we came to the top of the hill, overlooking the bank, where old stone homes stood. The ruins stand on what was once 700 acres of land given to Abraham Adderley in 1790. He grew his plot to be 2,500 acres by 1820. The descendants of the Adderley's and the descendants of their workers still reside on Long Island. We sat on the picnic table and watched the sun set before heading home.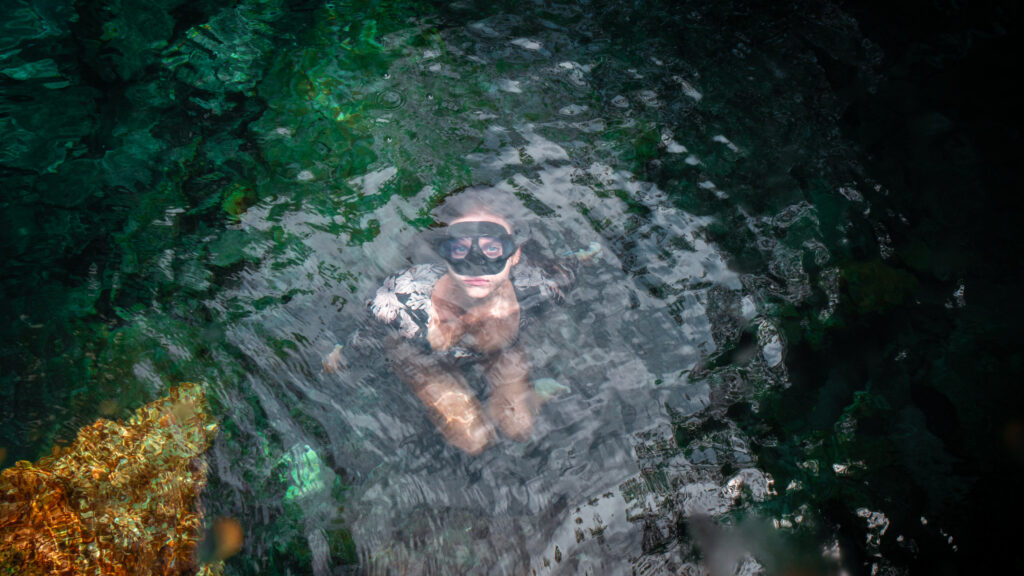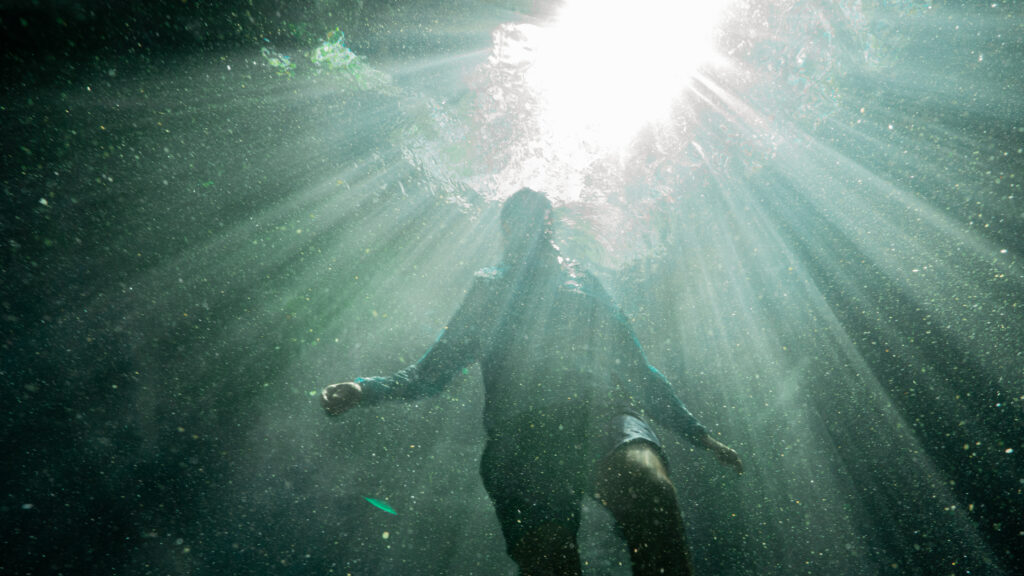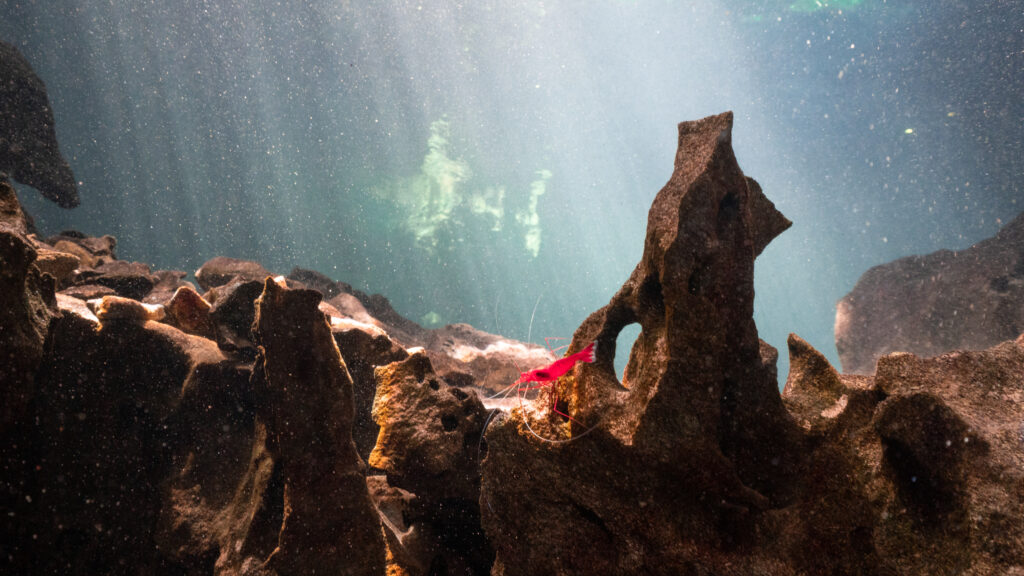 March 30th, 2021 – – – DEANS BLUE, BAHAMIAN CURRY, AND FIGHT OF DYLLIS SMITH
We made another go at Deans Blue Hole, and took turns diving the line. Many times I hit a mental block, and have a difficult time diving deep. I at least made it to the edge of the underwater cliff, and I was happy with that. We took turns taking pictures of each other, but I never seemed to be able to get a picture of Brian that he liked. Afterwards, exhausted and starving, we stopped at Max's for lunch. We both ordered the Bahamian Curry with Coleslaw and it was… DELICIOUS!! After, realizing we had still never been all the way to the way north of the island, drove all the way to the Christopher Columbus Monument. Neither one of us are fans of the man, and the trip there was more to see the entire island, and not celebrate the monument. There, we met a woman named Dyllis Smith, who told us a shocking story of how the man who built the monument did so to steal her family's generational land. How true this is, I'm not sure, but she was very convincing. In the Bahamas, according to Mrs. Smith, if you erect a historical structure (in this case, to celebrate Columbus) you need to do so by owning the land. He erected the structure without papers, but then somehow, through governmental loops, became the new owner of the land because of what he made. This took the land right from under the Smith family, who owned acres and acres of the northern part of the island. She tells us she is fighting the only way she knows how, by telling everyone she meets to spread the word while she continues to fight for her land in the court system. She also said, there is no real proof that this was Columbus' third stop in the Bahamas. Which makes sense; in fact, before she arrived Brian and I were just talking about how this would be a horrible spot to anchor a ship as it would be massively unprotected from the swells of the ocean. But, perhaps they did things different back then.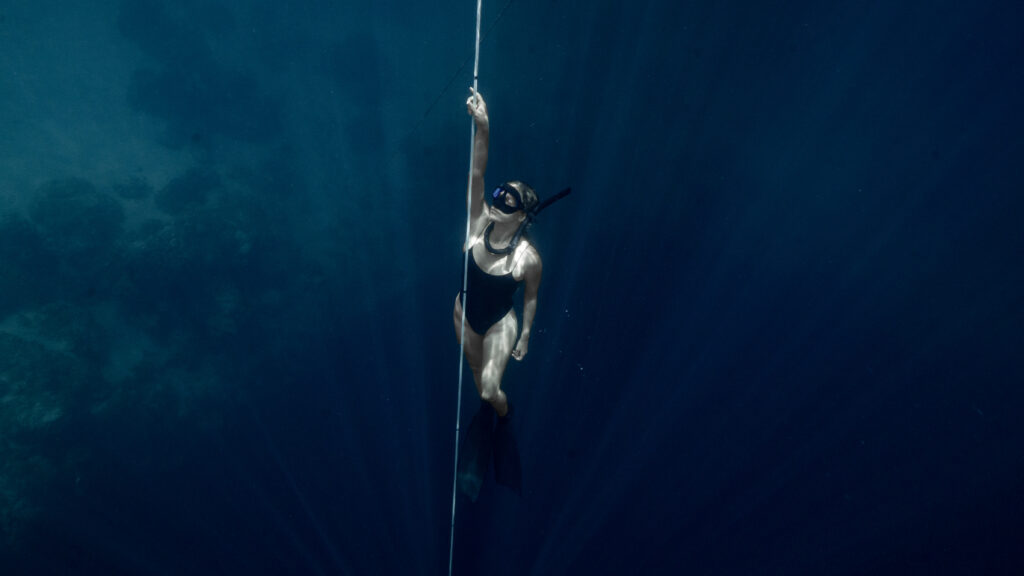 March 31st, 2021 – – – FLAT TIRE DOESN'T STOP US
Today was our last day on Long Island, and we are both sad to depart this place. During our stay, we even contacted a local realtor as we fell so in love, we wanted to buy property here to build a house. Too much too soon, we didn't meet up. We went to take the car back, but decided to have one last lunch stop at Max's for some more curry and coleslaw. As we were leaving, we saw the car had a flat tire. Having no other options, we decided to drive the short distance with it, fingers crossed. But as we were rolling out of the driveway the locals at the bar flagged us down, telling us the restaurant owner had an air pump in the other building. Who would have thought?! We moved the car and he filled the tire with air, and we were very grateful. After we took the car back, we got a few groceries and our very last bag of chips ahoy. So long, Long Island, we will miss you the most.